Website Design Cardiff / Newport / Bristol
Small Business Web Design In South Wales & the South West
Small business website design and devel­opment is very dif­ferent from building per­sonal sites. That's because business web­sites need to compete.
So you need to invest in a site that per­forms well on mobile and desktop browsers, with plenty of SEO fea­tures built in. Otherwise, looking pretty is pretty useless at the bottom of the search engines.
Likewise, the needs of startups and sole traders differ from those of more estab­lished firms. So, I provide a wide range of web design and devel­opment solutions:
Why Choose Netcentrics.co.uk for Cardiff Web Design?
I've been helping UK firms grow online since 1997, and set up Netcentrics.co.uk in 2005 to provide better support for startups and small firms. So that extensive exper­ience means I can provide a wide range of affordable ser­vices and unbiased expert advice.
Being based in Newport lets me offer Cardff web design ser­vices and Bristol web design, as well as sup­porting firms in Newport. Still, I help small busi­nesses outside South Wales and the South West, too. Website design, web devel­opment and digital mar­keting are usually done remotely anyway. So with video meetings now the norm, that's simpler than ever.
Amazing, pro­fes­sional service and speedy com­mu­nic­a­tions. Very impressed and highly recom­mended. — Barbara H. Web Design: (5/5)
Simple Small Business Websites
Small startups and sole traders often need fairly basic web­sites on a tight budget. However, many then waste money buying on price and appearance alone. That's how you end up with poor search rankings, poor sales and dis­ap­pearing designers.
Still, three basic require­ments define most startup sites — inform­ation bro­chures, managed mar­keting and eco­m­merce. So I've created three affordable web design packages to cover these. However, these packages focus on providing the business-critical details that cheap web designers often skip to cut costs whilst keeping you focused on the shiny stuff.
Business-critical details like what? Like on-site SEO, security, mobile-friendly "responsive" web design and site stats setup. Because pri­or­it­ising per­formance reduces risk.
Websites aren't fire-and-forget pro­jects, though. So these packages also include hosting, domain renewals and dis­counts on my cost-effective small business SEO and support plans.
Peter's expertise is exactly what I needed. When I have ideas Pete makes them work. I could not run my website without him. — Sue B‑E. Web Design: (5/5)
Looking for affordable small business web design?
Professional Web Design & WordPress Development
Whilst looks aren't everything, they do matter. Professional design builds trust, which boosts sales.
Design tem­plates can work well, but they may not be a perfect fit for your target audience. For instance, a general builder's website tem­plate won't max­imise sales if you target country house owners. Nor will a pet-based theme be ideal for a farm vet. These mis­matched details lose sales. So bespoke web design pays for itself.
Similarly, some­times you need advanced fea­tures. The range of sites pos­sible through pro­fes­sional web design is almost unlimited, including:
Ecommerce — including drop-shipping, print-on-demand, virtual goods, affiliate systems, auc­tions, real estate etc.
Membership sites — members-only content, forums, social net­works and so on
Booking Systems — appoint­ments, events, webinars, courses and more
Business Apps — help­desks, CRMs, project man­agement, invoicing, mar­keting and other internal automations
Learning Management Systems
Surveys & Polls
… and more. There really are too many options to list!
These can be so variable that ana­lysing your goals and recom­mending solu­tions takes time. In fact, many firms end up building the wrong solu­tions. They request quotes on detailed spe­cific­a­tions, without actually researching existing solu­tions or best practices.
Meanwhile, Websites gen­erate lots of stats. So exper­i­enced designers spend years ana­lysing them to learn what really works, and what doesn't. It often isn't what you'd expect. DIY tools and inex­per­i­enced designers can't teach you that.
Safer Website Planning & Pricing
Relying on luck, instinct and hearsay puts your business at risk. So I offer a risk-reducing advance con­sultation for pro­fes­sional web design pro­jects. Here's how that works:
Call me — or book a free call back. If you only need a simple site, I'll be happy to confirm that.
Otherwise, I'll offer an optional "Discovery" phase to invest­igate your goals in more detail.
If you decide to proceed, the Discovery fee reduces the project price. So it's effect­ively free.
Website pro­jects also often prompt extra ideas during devel­opment. That's fine, but retro-fitting fea­tures that were over­looked further into the devel­opment cycle is inef­fi­cient and costly. So this process offers either a more reliable estimate, or a fixed-price quote based on a fixed scope of work and schedule. This means you get better plans, lower risk and a lower imple­ment­ation cost, and I get a happier client.
WordPress Development
Still, with the right systems in place, common require­ments can often be addressed by installing, con­fig­uring and styling plug-ins. That tends to be far faster and more cost-effective than coding from scratch. So it is usually best to explore these options first.
WordPress is the most flexible and popular of all such systems. So WordPress devel­opment spans this broad space in which pro­fes­sional website design and web devel­opment meet.
Approaching Pete to set up a new website was the best move I have made. We wanted a system that was easy to nav­igate and look good when cus­tomers shop online. Pete made the whole process simple and dealing with him was a great pleasure. He can't do enough to help and solve any problem that may arise. I would highly recommend Pete for his exper­ience and know­ledge and total ded­ic­ation to see the project through to final con­clusion. — Steve H. Web Design: (5/5)
Want bespoke web design or WordPress development?
Bespoke Web Development
Sometimes, the systems you need are so spe­cific or unusual that they need to be designed and coded from scratch. These days, common frame­works exist to help, but they are more like pro­gramming tools than plug-n-play components.
Similarly, you may need to maintain, troubleshoot, develop or replace legacy systems built before such frame­works became com­mon­place – or on out­dated frame­works. These tasks require pro­gramming skills that many web designers simply don't develop.
That's when you need bespoke web devel­opment. It can build almost any system you can imagine, given enough time and resources.
The catch is that a spe­cialist web developer will sell you bespoke web devel­opment even if more cost-effective solu­tions already exist. So unbiased advice from a web developer who also offers those other solu­tions could save you months of devel­opment time and many thou­sands of pounds.
So that's what I offer — unbiased advice about your options, plus bespoke web devel­opment if you do need it.
Building some­thing very spe­cific or unusual?
DogLost is the UK's largest com­munity of pet owners and res­cuers. Other developers have struggled to meet our needs, but since Peter rebuilt our site and support systems we have gone from strength to strength, winning major awards including the 2013 Innovation Award from the International Fund for Animal Welfare. We couldn't have done that without him. — Jayne H. Bespoke Web Development: (5/5)
Start Your Website Project Today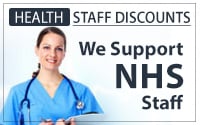 Do you have a great idea for a website that could benefit from some pro­fes­sional guidance? Do you need a pro­fes­sional web designer and/or web developer? I have over a decade of exper­ience in web design, devel­opment and digital mar­keting con­sultation. So, I can offer a wider, yet more coherent, range of web design and devel­opment ser­vices than many larger agencies. Click on the links to learn more — or check out my site support and online mar­keting services.
Want help with planning your website?