There are many dif­ferent types of website, so web design and devel­opment prices vary widely. The needs and budgets of startups and estab­lished firms differ, too. So, I provide a wide range of web design & devel­opment solu­tions that includes:
Web Design
Simple web­sites — affordable web design packages to get your business online the easy way. With a bit of cost-effective Search Engine Optim­isation (SEO), this may be all you need.
Pro­fes­sional web­sites — bespoke web design, Word­Press devel­opment and more to help your business stand out online. Need unusual fea­tures like a members-only area or forums? Ask about pro­fes­sional web design!
Eco­m­merce — the most direct way to make money out of your website
Regardless of which type of website you want, however, it's wise to get pro­fes­sional help with planning before you start asking people for quotes. Oth­erwise, it can be all too easy to waste money on the wrong website solution for your business goals. That's why I offer a free initial callback and a pre-build "dis­covery" process (including com­petitor ana­lysis, mar­keting planning and solution design) on my Website Pricing & Planning page.
Don't build your business on guesswork!

Approaching Pete to set up a new website was the best move I have made. We wanted a system that was easy to nav­igate and look good when cus­tomers shop online. Pete made the whole process simple and dealing with him was a great pleasure. He can't do enough to help and solve any problem that may arise. I would highly recommend Pete for his exper­ience and know­ledge and total ded­ic­ation to see the project through to final con­clusion. — Steve H.
Eco­m­merce Website Design: (5/5)
Web Development
Special Sites (Fun­draising, Event sites, Mar­ket­places etc.) — many less common web systems can be built from existing plat­forms and plugins. As a qual­ified pro­grammer, I can also modify the code when needed. It's a minor point — unless you find you've hired a "web developer" who can't actually do that.
Bespoke Web Apps — mod­elling unique, spe­cific business pro­cesses requires detailed ana­lysis and bespoke coding.
Data-driven Desktop Apps — some­times, it's best to keep your database applic­ation offline
DogLost is the UK's largest com­munity of pet owners and res­cuers. Other developers have struggled to meet our needs, but since Peter rebuilt our site and support systems we have gone from strength to strength, winning major awards including the 2013 Innov­ation Award from the Inter­na­tional Fund for Animal Welfare. We couldn't have done that without him. — Jayne H.
Bespoke Web Devel­opment: (5/5)
Small Business Mobile Apps
Looking for a mobile app to boost your business? I build those too — at small-business-friendly prices! They help web­sites grow, rather than replacing them, though. So, you'll find them listed under my "Growth" digital mar­keting ser­vices.
Start Your Website Project Today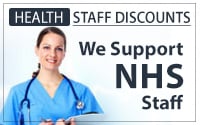 Do you have a great idea for a website that could benefit from some pro­fes­sional guidance? Do you need a pro­fes­sional web designer and/or web developer? I have over a decade of exper­ience in web design, devel­opment and digital mar­keting con­sultation. So, I can offer a wider, yet more coherent, range of web design and devel­opment ser­vices than many larger agencies. Click on the links to learn more — or check out my site support and online mar­keting ser­vices.
Want help with planning your website?